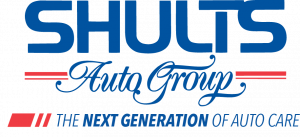 Real Shults Stories, from real Shults customers
Jake found a vehicle at a Shults dealership that wasn't in his location. We brought the vehicle to him to test drive. The
Next Generation of Auto Care
is here at Shults to make your buying process simple, convenient, and fast.
Shop our wide range of
inventory
from any Shults
dealership
. We'll bring the vehicle to your closest dealership, no need for you to travel.
#shoplocalshopshults
#realShultsStories
#nextgenautocare
With
locations
spread across Western New York and Northwest Pennsylvania, it's easy and quick to find your next
vehicle
in your area.
With our Shults Advantage, you can take your vehicle to any
Shults Service Center
for your pre-paid routine maintenance.
#shoplocalshopshults
#realShultsStories
#nextgenautocare